Robert B. Rowe Jr., CIMA GFS

Managing Partner | Chief Operations Officer
rbr@enhancedinvesting.com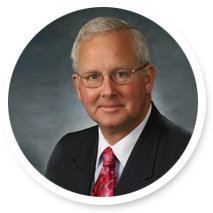 Robert Rowe is the Founder, Managing Partner and Chief Compliance Officer of Enhanced Investment Partners LLC and Enhanced Hedge Partners LLC.   He is a Certified Investment Management Consultant (CIMA) and a Global Fiduciary Specialist (GFS). He also holds a Retire Mastery Consultant (RMC) designation.
Mr. Rowe has spent more than 38 years in the financial services industry and the past 30 years concentrating on providing investment consulting services and investment strategy to mid-market and institutional retirement plans, foundations and high net worth families.
As a pioneer in the industry, Mr. Rowe has received considerable recognition within the financial services and investment consulting industry for his original and creative work.   Additionally, Bob has received many industry accolades for his efforts in advancing the education, development and support of sound investment consulting practices and strategies within the financial services industry, retirement plan industry and with investment associations such as the Illinois Public Pension Advisory Committee (IPPAC), Investment Management Consultants Association (IMCA) and the Association of Professional Investment Consultants (APIC).
Mr. Rowe has lectured, published and mentored on a variety of investment consulting topics for numerous financial organizations.  He has been recognized in Who's Who of Investment Management Consulting (one of 85 inductees), Who's Who in America, Who's Who International and the Society of Senior Consultants.  Previously, Mr. Rowe was active with the Illinois Public Pension Advisory Committee and the Profit Sharing/401(k) Council of America.
On a personal basis, he served for many years on the Board of Trustees of Lincoln College, Lincoln, Illinois as a member and treasurer. He is a member of the International Wine and Food Society of Chicago and the Skyline Club of Chicago. He is a graduate of Illinois State University with a Bachelor of Science in Business Administration.  He and his wife, Ruth Ann, have been married for 43 years. They have three grown sons and reside in Oak Park, Illinois.
Ivory Day Jr.
Director
iday@enhancedinvesting.com

After 11 years as Senior Consultant & Asset Allocation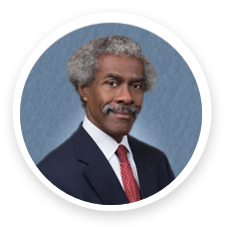 Specialist with Gray & Company, Ivory has joined Enhanced Investment Partners as a Director, and concurrently  established Ivory Day Clear Investment Consulting. 
 Ivory joined Gray & Company in 2003 after 12 years as  Vice President and Senior Consultant at the Marco Consulting Group. His career in investments started in 1971 with A.G. Becker and continued with SEI Corporation when they acquired the Funds Evaluation Group of A.G. Becker in 1983.  In 1986, he joined the Prudential Asset Management Company (PAMCO) as Director of Marketing.
Ivory has provided consulting and investment management services to Public, Taft-Hartley, Corporate, Endowment, and Foundation Plans.  His functional responsibilities have included: data analysis, production control, quality management, performance universe development, investment consulting, investment marketing, and investment program development including investment policy development, asset class allocation & rebalancing, and investment manager research & selection.  He has completed many research studies such as the Investment Performance of Emerging Money Managers. Independent Research and Education has been a special interest throughout his career.  He has frequently been called upon by Investment Managers, Investment Consultants and Plan Sponsors to research and explain particular investment results and anomalies.

In addition to the annual Marco Consulting Group Client Conferences, Ivory has spoken at various conferences and seminars including the International Foundation of Employee Benefit Funds, National Association of Securities Professionals, Investment Analyst Society of Chicago for the Investment Adviser Association, Association of Investment Managers Sales Executives, Investment Management Institute, FRA Stars & Stripes, FRA Made in America, Midwest Pension Fund Forum, IMN Illinois PERS, NASP,  OPAL Emerging Manager Summit, CONNEX U.S. Strategic Investment Forum , and SEI Client Conference.

Ivory became a Registered Representative of the NYSE & NASD while at PAMCO.  His undergraduate studies were in Mathematics at the Illinois Institute of Technology.
Hal Chappell, CIMA®
Director | International Sales
hal@enhancedinvesting.com
Hal Chappell has 34 years of experience in the US institutional investment industry. He founded Alternative Strategies, LLC in 2003. Alternative Strategies is a third party marketing firm working with investment management and advisory firms in the US and Europe.
Prior to 2003 Mr. Chappell was a First Vice President at Legg Mason and Director of the firm's Institutional Investment Consulting Group. Before joining Legg Mason, Hal headed Performance Measurement Associates, Inc., ("PMA"), an institutional pension consulting firm which he founded in 1989 and sold to Gabriel, Roeder, Smith & Company in 1999. While at PMA, Mr. Chappell was the senior consultant responsible for consulting to 40 Firefighter's, Police Officer's, and General Employee's retirement funds in the state of Florida. Between 1983 and 1989 Hal was a member of the PRIME Pension Consulting Group of Kidder, Peabody & Co. Before joining Kidder, he was a member of E.F. Hutton's Pension Consulting Services Group.
Mr. Chappell is a founding member of the Investment Management Consultants Association (IMCA), and was a member of the Florida Public Pension Trustees Association for many years. He was awarded the Certified Investment Management Analyst (CIMA®) designation from The Wharton School at the University of Pennsylvania and IMCA in 1990. Hal received his education at the University of South Carolina where he majored in Finance and Management.
He and his wife,  Sharon,  have been married 35 years. They live in a suburb of Annapolis, MD.  Their son, Chris, has graduated from college and is employed in the Boston area.


Atty. William Anthony
Director and Lawyer
wda@enhancedinvesting.com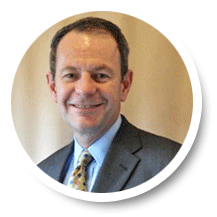 William D. Anthony has extensive legal and business experience in corporate and regulatory law, futures law, securities law and intellectual property law.  In addition to his duties with Enhanced Investment Partners LLC and Enhanced Hedge Partners LLC, he is currently "of counsel" with McBreen & Kopko, a Chicago boutique litigation and transactional law firm.
Bill has significant litigation, counseling and transactional experience in the following areas: Securities, Futures and Corporate Law; Intellectual Property Law; Corporate/ Commercial Practice; International Transactions and Litigation.
He began his career as an attorney/economist with futures regulators and then gained additional experience in transactions and litigation in private practice and in brokerage and trading firms. Mr. Anthony has formed two proprietary trading firms in securities, forex and futures and in real estate tax lien investing.
Mr. Anthony's regulatory experience includes work with the Commodity Futures Trading Commission, Washington, D.C. where he was Attorney/Economist for the Division of Economics and Attorney, Office of General Counsel.  Additionally, he was employed by the National Futures Association, Chicago, Illinois as Staff Attorney where he drafted compliance rules, compliance enforcement actions and arbitrations. He was also the regulatory liaison with SEC and NASD.
Bill graduated from the University of Illinois-Urbana-Champaign with a B.S., (honors) in Economics (1974). In 1980, he graduated from University of Wisconsin-Madison: M.A., Economics, M.A., Public Policy/Administration; J.D., Law
Michael Hernandez
Director
mph@enhancedinvesting.com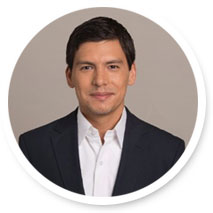 Michael Hernandez joined Enhanced Investment Partners as a Director in 2012. Michael's responsibilities have included performing backtests of the EIR methodology, preparing/editing investor presentation materials, and participating in business development endeavors. Michael also advises the firm on business strategy.
Concurrent to his participation in Enhanced Investment Partners, Michael works as an investment operations and technology business consultant for Sapient Global Markets. In his consulting career, Michael primarily advises hedge fund administrators, traditional fund administrators, custodians, and futures commission merchants on matters of business strategy, operating model optimization, and efficient technology implementation. Prior to his employment at Sapient Global Markets, Michael worked as an equity trader for proprietary trading firms.
Michael primarily advises fund administration clients and hedge fund clients on large scale operational and technological transformation projects (e.g. performing operating model gap analyses, developing target operating models, recommending strategic operating changes, statistical programming, implementing big data systems, and managing technology implementation initiatives).
Lancelot Muwayi 
Director
muwayi@enhancedinvesting.com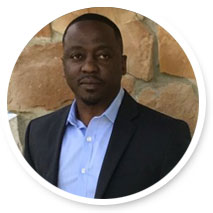 Lance Muwayi has over seven years of experience with the Enhanced Investment Partners LLC. Equity Investment Rotation (EIR) methodologies [Enhanced Dynamic®].
Mr. Muwayi has working with the dynamic portfolio reallocation and rebalancing management of investment portfolios, and separately managed accounts using both active and passive investment vehicles such as separately managed accounts (SMA's), exchange traded funds (ETF's), comingled investment funds (CIFs), index funds and mutual funds.
Lance has demonstrated in-depth expertise as the principal programmer in data analysis and database management. He is qualified for analytics, data science and financially-focused roles with proficiency in R, SAS, SPSS and Tableau along with scripting experience in Linux, Python and SQL.
Lance assisted in advancing the design, development and expansion of the quantitative domestic equity style/cap size rotation methodologies used in both the Exchange Traded Index Funds (ETFs) and separately managed accounts investment consulting practices. Further, Lance worked extensively with the founder in the further expansion of the Enhanced Alternative Income Partners [STIF] fund development. 
Mark Baumgardner

Senior Vice President – Operations
mbaumgardner@enhancedinvesting.com
(312) 593-7526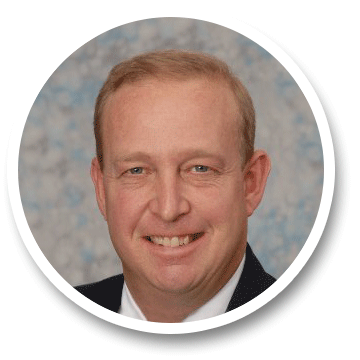 Mark Baumgardner joined Enhanced Investment Partners in 2017 as Senior Vice President of Operations. Mark spent
most of his career leading efforts in the development of new products, market structures and technological improvements for cash, derivative and secured funding markets with the Options Clearing Corporation (OCC). These initiatives fostered a diverse knowledge in market structures and asset classes covering the entire trade life cycle.
Mark has held analytical and leadership positions in Operations, Quality Assurance Testing, Risk Management, Product Development, Business Development and Client Service. He has launched eight new markets and over 30 new products in collaboration with Broker Dealers, Custody Agents, Asset Managers, Exchanges and third-party providers. Mark also held responsibility for the operation and client relationships of the OCC Securities Lending program that generated new access and liquidity to over 100 broker dealer clients and provided performance guarantees for over $150 Billion in open loans. In another new initiative, Mark's leadership in collaboration with cash and collateral providers to define central counterparty guarantees for repurchase agreements led to a standardized, rules based market structure to support bank and broker dealer financing operations in a balance sheet efficient manner.
His participation in global speaking engagements for industry associations and conferences for the Securities Industry for Financial Markets Association, Risk Management Association, Futures Industry Association and Information Management Network as a subject matter expert has established his reputation as an honest, forward thinking industry leader.
Mark earned a Master's degree from the Illinois Institute of Technology in Financial Markets and Trading and a Bachelor's degree in Finance from Southern Illinois University. He enjoys life with his wife Debra and three children Cara, Loren and Marc and lives in Chicago's western suburbs.
Christy Mae Vailoces
Director
christy@enhancedinvesting.com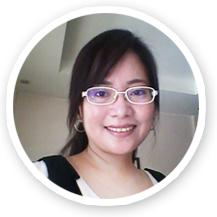 Christy Mae is the Enhanced Investment Partners LLC. Web Developer and Online Media Director.  She has been the principal organizer of Enhanced Investment Partners online presence, and the up-coming social media initiative.  
Christy received her  Bachelor  of  Science  in  Computer  Science  at  Foundation University in the Philippines. Ms. Vailoces began her career in IT as a Training Officer, training professionals needing to acquire IT skills, such as Web Designing, Office Applications, Flash Animation, E-Commerce Programming , and Digital Graphics. She has more than 15 years of experience in Web and Graphics Design with Marketing.  
She finished Technology Entrepreneurship 1 & 2 with distinction in Stanford University, and Intro to Marketing at Wharton School of Business. Christy has continued to upgrade her knowledge in business and marketing by studying online via MOOC. 
Presently, Ms. Vailoces is a freelance IT Marketing Designer for various companies in Australia, USA, Japan, Belgium, and China. She has developed and maintains the web presence of Enhanced Investing Partners since its inception. She launched www.vailoces.com showcasing her expertise in the IT industry. Christy is an independent, single woman based in the Philippines.